How to Build Your Wardrobe: Part II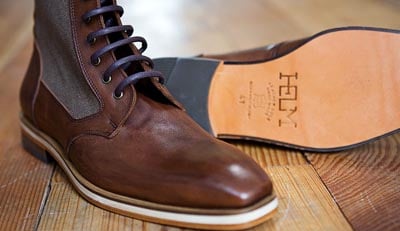 I had posted about Part I a while ago, finally Part II of this great series is available too. Covered is everything from suits, shirts to shoes and jeans.
Six No-no's for a Suited Man
Everything you shouldn't do from riding a razor to using white socks or sporty sunglasses. I'm quite sure the guy pictured above believes he's the coolest guy in his office...
Exile on Main Street
A masterpiece by one of the best bands on this earth, now available remastered and with bonus tracks. It's just a must have and when you have time, check out some photos from Dominique Tarlé who captured The Rolling Stones during their most stylish period.
Shotgun Wedding
Essential for a summer wedding, most of it from
Billy Reid
and I really like the choices. The linen/cotton suit pictured above reminds me of the
Indochino Montechristo
suit I've been thinking about. The tie is similar to the one I got from
Berg & Berg
(for tall guys, be careful, they have that special neck piece and if you are tall like me, the tie will be too short or if you tie it longer, the neck piece won't be where it belongs). I really like the knife too and it's an Accessoire I'm still missing...